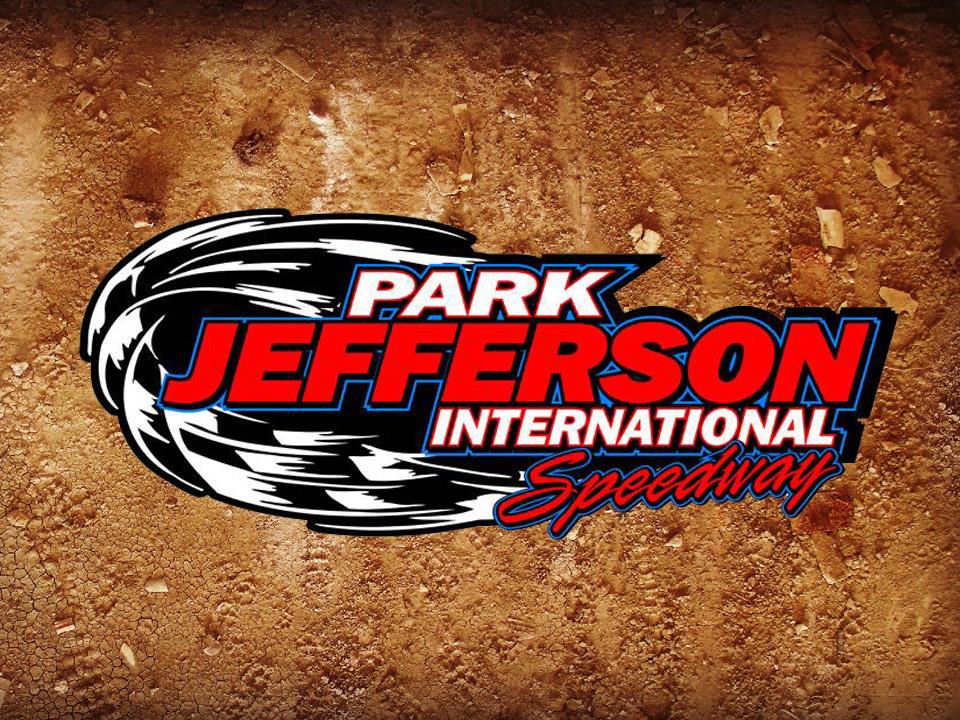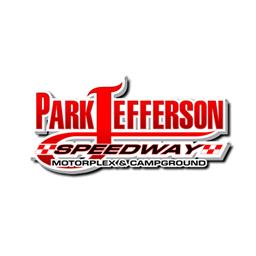 8/18/2022
Park Jefferson International Speedway
---
A Thank You to the Racing Community from Adam
Today, the Park Jefferson Speedway changes hands as Wayne Becker takes over as the new owner from the Adamson family. Below is a thank you letter from the Adamson's to the racing community.
Ten years ago this August, I had just finished promoting the Jackson Nationals at the old Jackson Speedway with my friend Jon McCorkell. While there, I spoke with Jim Harris and he advised to consider leasing Park Jefferson for a special race. Having to drive to Omaha the following week I drove down and stood off the road by turns one and two, looked the place over and thought, "Sure I can lease this for a nice 2 day sprint car show down here in Sioux City". I picked up the phone and finally got ahold of the owner, a Mr. Ted Carlson. I pitched Ted on my desire to lease the track the following June for a 2 day race. After a long pause, Ted responded quickly "NO WAY. Track is being torn down and converted to farmland". Ted told me he had been trying to sell the track for years, and anyone who leased it only lasted a couple of years and now he wanted to tear it down and sell it for farmland. After years of renting tracks and promoting special racing events, I decided to jump in with both feet. In April 2014 we closed on the track.
Our opening weekend was scheduled for June 26th, 2014. Little did I know this was going to be the year of the flood. Many people have seen the famed picture of the Sioux River flooding and sending water all the way to the back of turn 2. It took us close to 3 weeks, but on July 11-12 we finally opened. The first night, more cars drove by the racetrack to see if there was actually a race than attended. Unknowingly, there had been a few stops and starts to the reopening of Park Jefferson, so the skeptics were many. While there were only a few hundred fans night one, I knew I had made a great decision the second night as close to 800 fans came out to see Park Jefferson reopened, and watch us run out of food and not have enough beer. While it was a challenging weekend, I knew that we were going to make it here at PJ.
That first year was an adventure, as have all of the nine years since then. Through it all, I am incredibly proud to look back on all we accomplished at Park Jefferson Speedway. We brought racing back to the historic Park Jefferson. It could not have been accomplished without the tremendous support.
To all of you that are the staff & former staff at Park Jefferson, from the great general managers, terrific track crew, ticket sellers & takers, concession workers, scorers & track officials, flagman, safety crews and security and so many others that helped make the last nine years successful, thank you. Thank you for your time, your efforts for jumping in and filling a position that needed to be done.
To each of the current and former drivers, crews and families, thank you for your never ending support. We have always told you that you are the stars of Park Jefferson and that is more true today than ever. I wish each of you success on the track as the seasons go forward and look forward to watching you continue to entertain race fans wherever you race.
And finally, to the fans, thank you. Racing exists solely for you, to entertain, to cheer, to yell, boo and everything in between. The passion of fans in Siouxland is unsurpassed and it has been a pleasure to have you join us at Park Jefferson.
While my time at Park Jefferson has come to an end, I know we are leaving you in great hands with Wayne Becker and his family taking over. He has some exciting and fresh new ideas which I am certain will continue the success of Park Jefferson.
Thank you to all,
Adam Adamson
AtoZ Promotions
Highlights
July 11, 2014-Racing returns to Park Jefferson for the first time in four years.
August 13-14, 2014-The first ever Iron Cup is run after Shelby County Speedway cancels Tiny Lund leaving no area specials.
May 29-30, 2015-Lucas Oil MLRA Late Models make their first ever appearance in South Dakota.
July 10, 2015-Tod Quirings' National Sprint League (NSL) make the first 410 sprint car appearance at Park Jefferson since 1993.
January 1, 2016-IMCA sanctions Park Jefferson Speedway. Ricky Stephan, Chris Mills, Todd Boulware, Rusty Montagne, and Luke Jackson were crowned champions.
July 28, 2016-The ASCS Sprint Cars come to Park Jefferson and feature a young driver Bryan Clauson, who competed in the Indianapolis 500 making him the first driver to compete at Park from Indy.
April 11, 2017-Park Jefferson hosts Salute to Jimmy Cole night to raise funds for our buddy Jimmy as he fought cancer. A crowd of 1,555 turned up to raise money for Jimmy and his treatment.
April 29, 2018-Eric Lutz takes home $10,000 prize to win the South Dakota Sprint Car Nationals, the highest paying 360 sprint car event ever in South Dakota history at that time.
August 19, 2018-Jay Noteboom wins his 74th race all-time at Park Jefferson Speedway to become the all-time feature winner taking the lead over the immortal Joe Kosiski.
May 28, 2019-The largest field of cars in the history of Park Jefferson entered at 151 cars and 1500 fans attended the Memorial Clash at Park Jefferson Speedway.
April 25, 2020- AtoZ Promotions and Terry McCarl Promotions partnered to make Park Jefferson Speedway the first sporting event post-covid in the world. Park Jefferson was featured on articles in the New York Times, ESPN, MSNBC and Sports Illustrated bringing over 20,000 people to tune in for the pay-per-view broadcast.
May 29-30, 2020-The All Star Circuit of Champions comes to Park Jefferson in a race featuring former NASCAR and INDY Car Star Tony Stewart who competed both nights.
August 9, 2021-Future Lucas Oil Dirt Late Model star Ricky Thornton wins the richest Iron Cup in Park Jefferson History paying $7,000 to win the IMCA Modifieds.
June 20-21, 2022-IMCA Sport Modifieds compete for $5,000 to win making it the largest IMCA Sport Modified show in the history of South Dakota and one of the largest paying racing in the season, won by Colby Fett.
August 19, 2022-The Adamson family finalizes sale of Park Jefferson to Wayne Becker. We wish him massive success in the years to come keeping racing strong in Sioux City!
---
Submitted By: Adam Adamson
Back to News